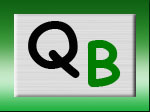 Fart Pranks
Squirt Pranks
Fake Stuff
Candy Jokes
Powders
Creepy Crawlies



Body Parts
Bloody
Creepy Crawlies


---
CALL TOLL FREE @ 800.511.7520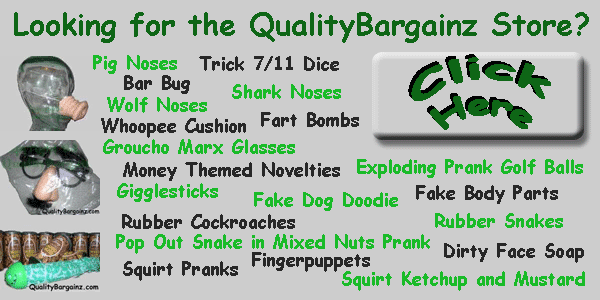 ---

specializes in practical jokes and novelty items. Online shopping should be fun, and we hope to give you a laugh or two. Please take a moment to look over all of our items. If you like one, chances are you'll like some of the others as well. Bid or buy with confidence after reading through what some of our past transaction partners had to say.

sells quality items on multiple venues. Feel free to pick your favorite. eBay and other auction sites require you to register before you purchase, however it is free and easy. If you wish to simply make your purchase without having to register at an auction site, feel free to shop the QualityBargainz store directly.

has great pricing for individual items and offers bulk discounts as well. So whether you are looking for a single item, a variety of items or wholesale pricing ... you've found the right place. We are still in the process of expanding our product line. If you don't see it now, you may see it soon. Feel free to email us with your requests!